In the beauty industry, ethical and sustainable practices are often overlooked or forgotten. Most people are not even aware of how toxic and damaging beauty products can be and how they affect the environment.
The beauty and cosmetics industry thrives on getting new customers to buy into using their latest product or service; it focuses on creating novelties rather than improving existing practices. Because of this, the industry is known to be a significant contributor to pollution and the degradation of the environment.
For instance, palm oil, which is often found in personal care products, contributes to the destruction of rainforests and wildlife extinction. Meanwhile, most cosmetic products and skincare usually utilize plastic packaging, which can take hundreds of years to degrade. These products also contain toxic chemicals that have adverse effects on health and the environment.
Although we may not control what large corporations and businesses do, small ethical beauty brands are on the rise and growing in popularity for people who want a more sustainable future without compromising the quality or effectiveness of their products.
Promoting ethical practices is something these brands value significantly as they strive to make the world a better place.
In this blog post, we will discuss what ethical beauty is and enumerate sustainable beauty brands that are all-natural and earth-loving.
What is ethical beauty?
Simply put, ethical or clean beauty is the ethical consumption of beauty products. It is the use of honest, sustainable, and fair trade practices in order to create safe, natural, cruelty-free cosmetics that will not harm consumers, workers, or animals.
The promotion of ethical beauty consists mainly of influencing consumer behavior by advocating for transparency between businesses and consumers; this means making sure that customers are aware of how their money is being used and what kind of ethical practices are upheld by the company.
Using ethical beauty products is important because it reduces pollution, supports organic farming, lessens carbon footprint, encourages recycling for sustainable use of resources, helps protect wildlife habitats from the destruction caused by deforestation as well as contributes to reducing global warming by lowering emissions and limiting the use of fossil fuels.
In addition to being ethical and natural/eco-friendly, many of these companies proudly state that they have zero tolerance for animal testing. Many ethical brands originate in the United Kingdom and Europe, but they are also becoming more common in North America as well.
This is an exciting new frontier for ethical beauty companies to explore because it gives them a chance to be innovative while doing good for the people and the planet. Consumers want their cosmetics to reflect who they are as ethical, environmentally aware people. They want to know what they are putting on their skin is safe and will not harm them in the long run.
If you want to be ethical about your skincare, the first thing you need to do is research which products are safe for use and understanding what ingredients they contain; this way, you will know if a product that claims to be as natural as possible actually has synthetic chemicals or other harmful substances.
What are the regulations that affect cosmetics?
In order to ensure ethical practices in the beauty industry, regulation is necessary. In other words, the government should regulate businesses and enforce laws regarding the ethical use of ingredients and animal testing.
However, the problem with these regulations is that they are not consistently enforced even when companies do not follow them; this results in further damage to mother earth and wildlife.
In Europe, however, ethical beauty standards have been enforced since 2013, which has resulted in a ban on animal testing for cosmetic purposes.
New regulations were also implemented to prohibit the use of carcinogenic, mutagenic, or toxic ingredients for reproduction, such as formaldehyde, asbestos, and paraben.
Another regulation was added to ensure all products have a list of ingredients, making it possible to monitor their presence, concentration, and safety more closely than before. It is clear that ethical beauty standards must be enforced not only in Europe but also in other countries.
In the US, cosmetics regulations are handled by the Food and Drug Administration (FDA). Unfortunately, the FDA does not have a set of ethical beauty standards for cosmetic products and instead focuses on making sure they are safe to use.
The problem with this is that there are many harmful chemicals present in cosmetics that can be absorbed by your skin or inhaled if you spray them.
11 Ethical Makeup and Skincare Brands to Check Out
As more and more people become aware of ethical beauty standards and the importance of these regulations, ethical makeup brands that support this cause are becoming more common.
These ethical beauty companies are making it easier for people to find sustainable makeup and skincare products that use natural ingredients and adopt fair trade practices in their supply chain.
These brands also have vegan and completely cruelty-free formulas that will leave your skin feeling fresh while looking natural at the same time.
Here are 11 ethical beauty brands to check out if you want to use makeup and skincare that are ethical, sustainable, eco-friendly, and natural.
A pioneer in zero animal testing, the Body Shop is a beauty brand from the UK that is ethical and sustainable. The company is leaping bunny certified, meaning that they adhere to ethical production standards that do not involve animal testing.
The Body Shop is green-friendly as well, using ethical packaging and recycled materials in their products to reduce the impact on mother earth and climate change; it also supports fair trade practices with suppliers to ensure ethical labor conditions are met by workers who make these beauty products for customers worldwide.
Cruelty-free, vegan options are available for skin care, body care products (such as soaps), hair care items (shampoos), and makeup like eye shadows, lipsticks, and blush.
Lush Cosmetics is a famous ethical beauty brand from the UK that has been considered a leader in promoting sustainable beauty products since the 90s. They are a cruelty-free company that does not test on animals, and all their ingredients come from ethical sources.
All of their products are 100% vegan, made fresh with natural ingredients, and cruelty-free so you can look and smell good without hurting animals or workers.
The ethical beauty items they produce (such as shampoos, deodorants, lotions) contain plant extracts that nourish your skin while smelling great.
Lush offers a wide range of ethical beauty products for face and body care, makeup, and bath bombs that are made from natural ingredients. They use recycled materials in their packaging and reduce their carbon footprint by using ethical and sustainable practices in the production process.
Milk Makeup is a relatively new ethical beauty brand that has been rapidly gaining popularity due to its sustainable products and eco-friendly practices.
The clean beauty brand is a cruelty-free and vegan ethical makeup company that does not test on animals, and all their ingredients are vegan, meaning they do not contain any animal byproducts or beeswax. They also have zero tolerance for toxic chemicals such as parabens and sulfates that can harm your skin.
Milk Makeup is all about enhancing natural and clean beauty with ethical practices, so their products are made from fresh ingredients to leave your face nourished without causing any damage.
Glossier is a popular beauty and makeup brand that makes ethical skincare, makeup, and haircare. While not all of their products are vegan, Glossier makes sure that there is no animal testing involved at any point in their production process.
They have certifications from cruelty-free international and is also leaping bunny certified.
Glossier is also transparent about their ingredients in their ethical beauty items; all product labels list every component used to make these ethical skincare and ethical makeup items.
EcoRoots is a vegan, natural beauty brand that makes skincare, haircare, and makeup products.
All of the ingredients they use in ethical beauty items (such as lotions) come from raw materials that are naturally sourced, organic, and sustainable. Plus, all their products are palm oil-free.
EcoRoots ethical beauty items are also non-toxic (no toxic chemicals like sulfates or parabens) and eco-friendly as well as cruelty-free.
The zero-waste beauty brand also adopts plastic free and recycled packaging, making them one the most ethical and sustainable vegan brands.
Burt's Bees are widely known for their lip balms and lipsticks made from bee-derived ingredients.
The brand is one of the most popular beauty brands worldwide and has been in business for over 30 years. Customers love their eco-friendly and cruelty-free beauty items (such as lipsticks) and hair care (like shampoos).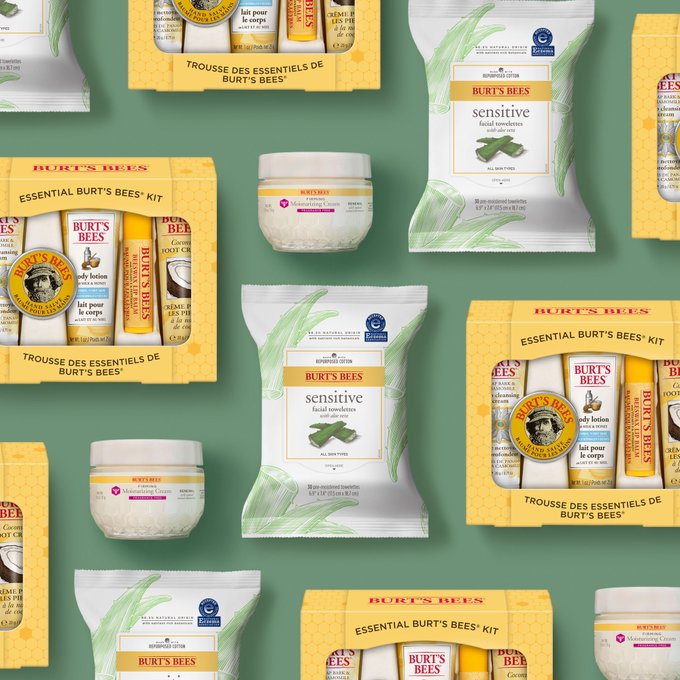 Burt's Bees also uses recyclable packaging in all its products so that they won't end in landfills and oceans.
Ethique is famous for creating zero waste hair care products such as shampoos and conditioners. They also offer natural soap bars with organic ingredients that are ideal for people with sensitive skin.
Ethique's beauty and skincare products are not tested on animals and contain zero toxic chemicals such as sulfates, parabens, or synthetic fragrances.
All of the ethical beauty items they make also use biodegradable packaging made with post-consumer materials like cardboard boxes and paper.
Made from plant-based ingredients, River Organics' make up products are natural, sustainable, and vegan-friendly.
The brand uses only organic oils and butter from ethical sources that nourish your skin without toxic chemicals or artificial ingredients.
All ethical makeup products from River Organics are made with 100% natural and organic ingredients to keep you looking radiant while also protecting our planet because they use recyclable packaging.
All their products are packed in compostable cardboard and glass refills.
Meow Meow Tweet is a New York-based beauty brand that creates ethical skincare and make-up items that are 100% vegan-friendly and is leaping bunny certified.

Their products use cruelty-free ingredients such as unrefined plant oils with moisturizing and nourishing properties. They also use cold-pressed essential oils to give users the best natural scent possible while keeping them safe.
Their zero-waste make up comes in recyclable and thoughtful packaging such as glass jars and cardboards.
Dirty Hippie Cosmetics is an Australian ethical cosmetic brand that provides a wide range of sustainable vegan beauty products, including lipsticks, eyeshadow pallets, cheek tint, and a zero-waste make up remover.


Their makeup products are all-natural with zero toxic chemicals, so your skin is safe from harsh ingredients while still being free of animal cruelty.
However, some of their items contain palm oil, but the company is in the process of switching to a more sustainable source.
All their cosmetics have recyclable packaging that uses eco tubs, tins, and recycled paper.
Train Botanica is an ethical vegan beauty brand that creates skincare and make-up products, specifically for outdoor athletes.
Most of their ingredients are personally harvested by the founder to create a natural and sustainable beauty line that is cruelty-free and is ethically sourced.
Their soaps are packaged in plantable paper that contains wildflower seeds which you can plant after use.
Final Thoughts
The beauty industry is one of the most popular and biggest industries in the world. And while many people are drawn to it, others don't see its effect on the environment and wildlife.
Thanks to ethical beauty brands, there is now a wide range of beauty and skincare items that are sustainable and eco-friendly, contain no animal cruelty, and use ethically sourced ingredients.
The ethical beauty brands listed above are just some of the many that exist. There are plenty more out there you can find to help reduce your environmental footprint while also looking great!
Do you have a favorite ethical beauty brand? Let us know in the comments below!